QUT Digital Observatory
We are the facility within Queensland University of Technology's Research Infrastructure (QUT RI) portfolio dedicated to supporting research into public discourse on important societal issues. Our unique fusion of computational/data expertise and understanding of the Humanities and Social Sciences (HASS) allows us to provide cost-effective and bespoke research project support. Our team also bolsters grant applications and showcases project capabilities, giving your project a competitive advantage.
The computational and governance methods required to use and manage human-related data can be daunting to researchers, especially those in the Business, HASS and Health disciplines. We streamline this process for researchers, providing ready-to-analyse data, analytics deliverables, and guidance on digital data practices and methodology.
Simply put, we tackle data challenges so researchers can focus on their research challenges.​
What we do
Data infrastructure and development
Design and implement project-specific research data workflows
Assist with collecting, storing, and tidying data from the web
Build and maintain open-source and bespoke software to aid with data collection
Data science
Assist with data tidying, pre-processing, analysis, and visualisation
Assist with text analysis methods including topic modelling, sentiment analysis, and network analysis
Build and maintain open-source and bespoke software to aid with data processing and analysis
Databanks and Data governance
Provide curated data from existing databanks such as the Australian Twittersphere and Newstalk
Provide guidance and advice on data governance associated with human-related data from the web (e.g. reviews, comments, forums, social media data)
Using our services
The Digital Observatory collaborates with researchers and organisations to determine their data and analytical requirements, allowing them to focus on their analysis and interpretation. The Digital Observatory is committed to keeping costs low for researchers by only charging on a cost-recovery basis.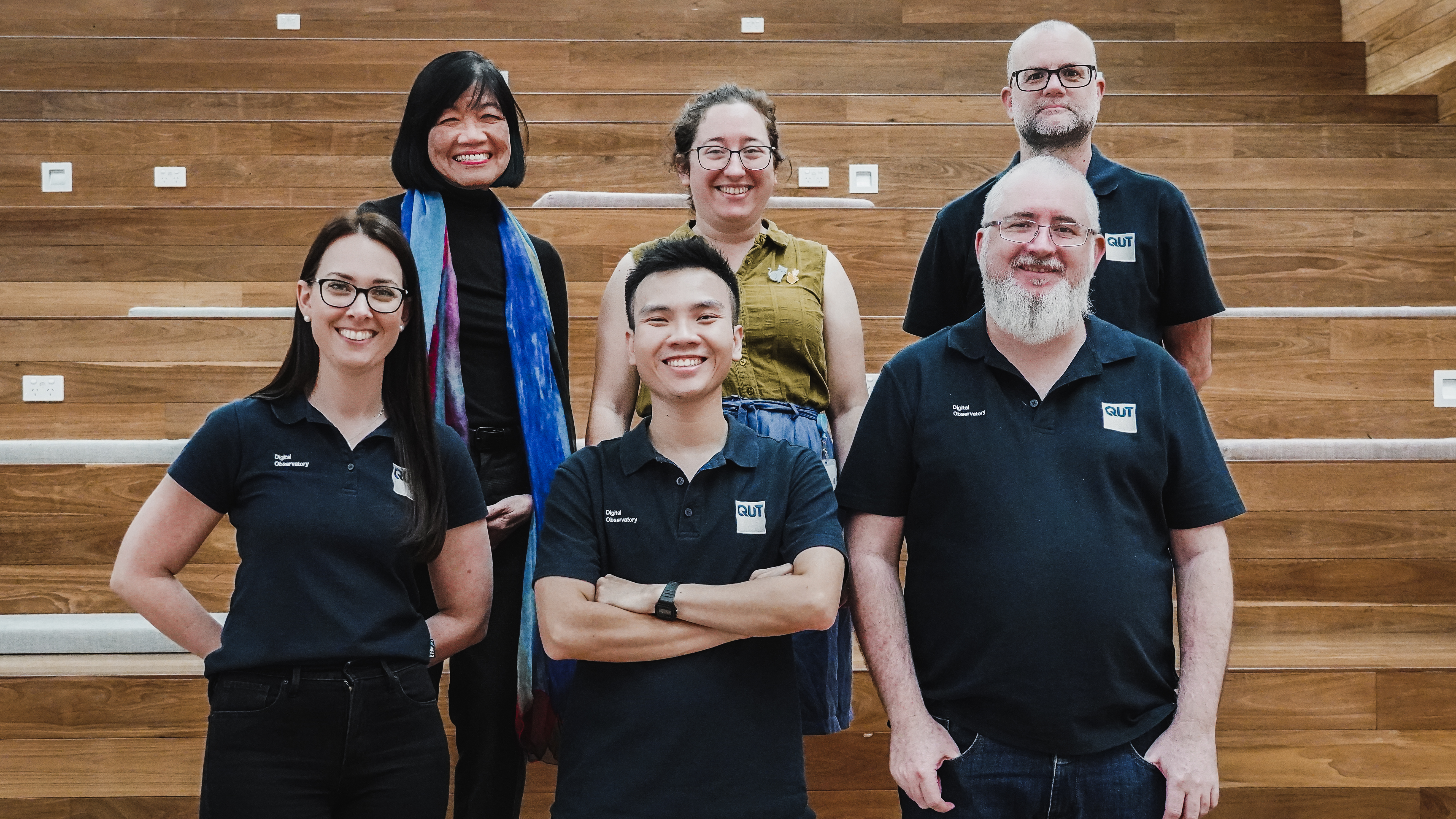 From our researchers